Holidays in the vineyard:
Overnight stay at our winery in South Tyrol
Are you longing for an experience of unparalleled authenticity? An overnight stay at our winery in South Tyrol will truly remain in your heart forever. At the heart of the vineyard. Surrounded by vines and rolling hills. With a magnificent view over Valle Isarco/Eisacktal. Experience the extraordinary in our modern hotel near Brixen that forms a harmonious unit with our centuries-old winery.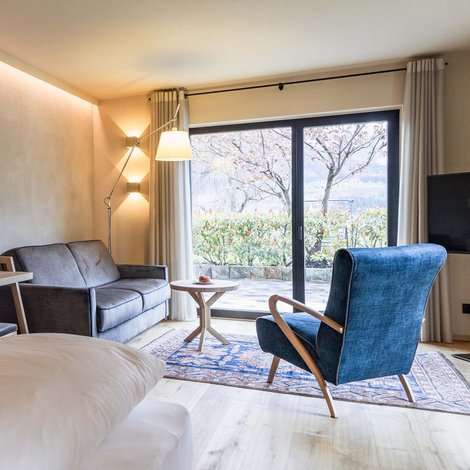 Rooms and suites with a view of nature
During your stay at our winery in South Tyrol, each one of our modern and luxurious retreats invites you to linger at the large window front, on the balcony, or on the terrace and to turn your gaze towards nature – where lush greenery covers the vines, grapes are plump and golden, or the hills rest under a delicate blanket of snow. With a glass of white wine in your hand and your favourite person by your side, your stay at our winery above Brixen guarantees pure freedom.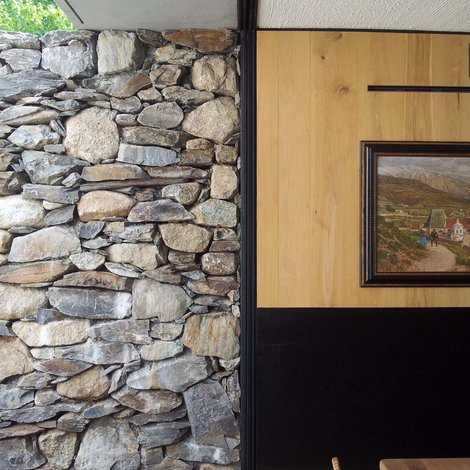 The breeze of another world
Once you arrive at your retreat, you are immersed in a whole different universe. Historical buildings. Modern architectural highlights. Places of mindful luxury. At the Pacherhof, your overnight stay at our winery in South Tyrol becomes an encounter with the past and present, with nature and aesthetics, and, last but not least, with yourself. Wine is the natural protagonist in our winery and hotel in South Tyrol – and it accompanies you in various forms from arrival to departure.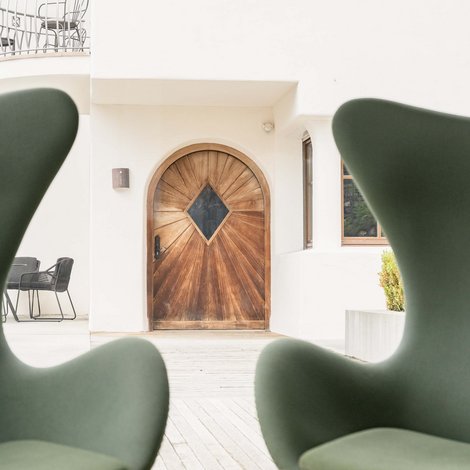 For us, "Pacherhof" means "home" – and we would like to provide you with the same homely feeling during your overnight stay at our winery in South Tyrol. We are convinced that the best way for us to achieve this is to be mindful of the soul of the Pacherhof: Our mission at our wine hotel in South Tyrol has always been to preserve and appreciate the old, while always introducing new ideas. In doing so, it is important to us that old and new stand side by side in their own right, respectfully complementing each other and thus once again creating a fascinating harmony.