Experiences and encounters
A stay at the Pacherhof is special in every way – and it will stay in your heart forever. We are convinced that long-lasting relaxation is only possible when you can take a piece of your holiday back home with you: a lasting memory. A dash of happiness. An encounter with emotional echoes.
In harmony with man and nature
Truly authentic experiences get under the skin and anchor themselves in our memories – later, we can draw on them and make those feelings come alive again. That's we have collected experiences for you in and around the Pacherhof that will make you find harmony with other people and nature. During a chat with the winemaker Andreas Huber, during a casual conversation with your host Monika, during a cellar tour with host Michl, and during many other experiences, you'll create lasting memories.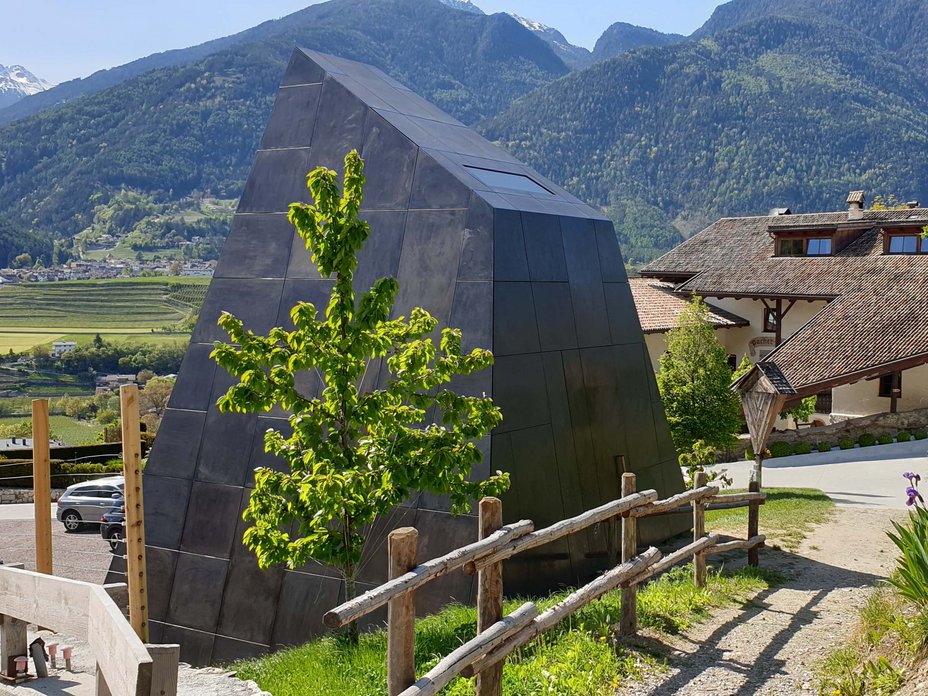 Experiences in Valle Isarco/Eisacktal
Authentically South Tyrolean. Close to nature and sophisticated. Grand and aesthetic. Experience the Pacherhof and Valle Isarco/Eisacktal from their most beautiful sides.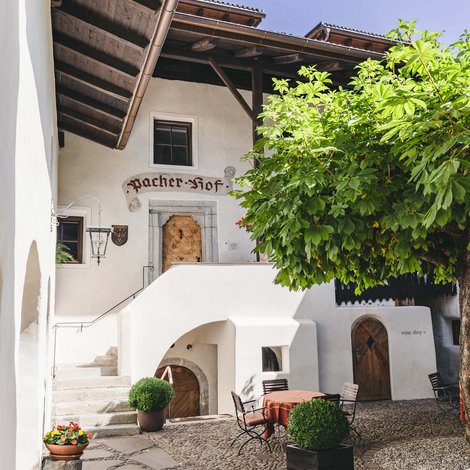 Spring, summer, autumn, winter – every season has its special charm at our winery. Discover the wine year!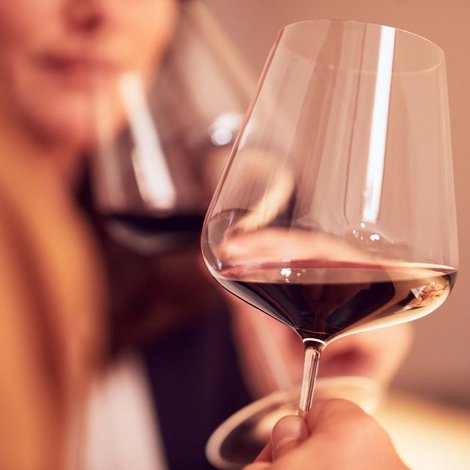 Viticulture at the Pacherhof is older than the neighbouring Neustift monastery – but this historic building also offers a lot of interesting insights into wine and wine culture.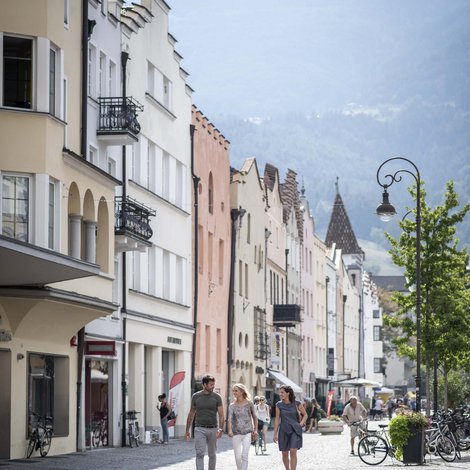 The bishop's town is the cultural and historical centre of Valle Isarco/Eisacktal. Embark on a journey of contrasts!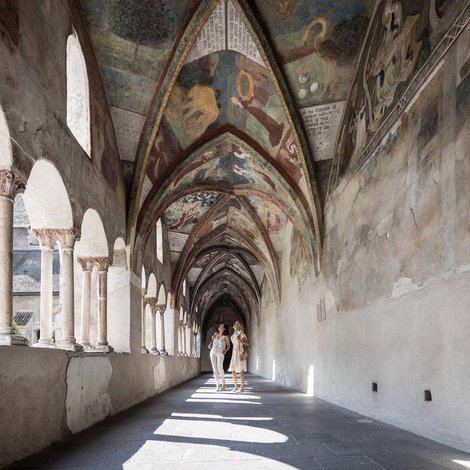 They bear witness to Brixen's stately history and are the scene of numerous events: the Hofburg, the mighty cathedral, the adjacent cloister, and the cathedral square. Worth seeing!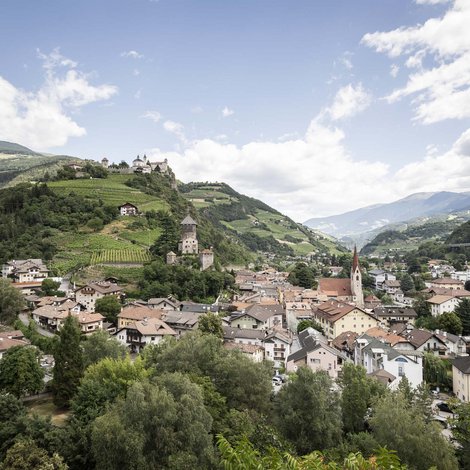 From Franzensfeste to Bolzano: Set out to explore the beautiful and traditional valley along the Isarco/Eisack river.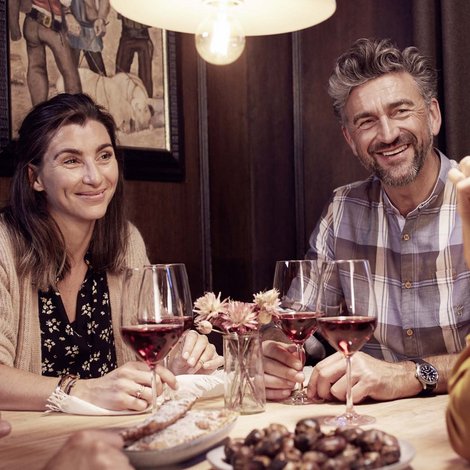 An important date in the South Tyrolean autumn is the traditional Törggelen. Experience South Tyrolean cuisine, convivial get-togethers, and exuberant festivities.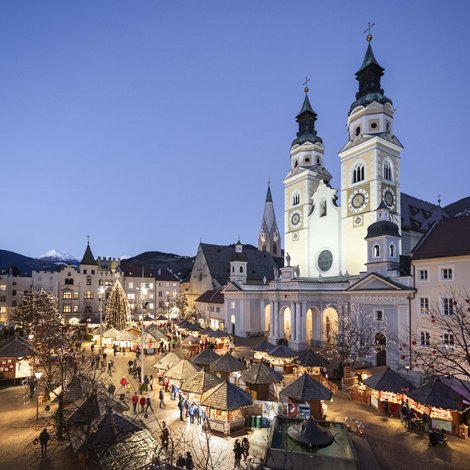 Local delicacies, handicrafts, and a warm, soft light that gilds everything: welcome to the Christmas market in the heart of Brixen.