The sacred halls of a winemaker: historic wine cellars
The processing of our local grapes is exceptional: Historic wine cellars within venerable walls dating back to the 12th century place special demands on the craft of our winemaker Andreas Huber. The grapes are gently pressed in the cellar and carefully fermented and matured in large stainless-steel tanks and in wooden barrels.
Andreas Huber: winemaker with passion
Andreas Huber is the winemaker and cellar master at the Pacherhof winery. His primary goal is to preserve the natural qualities of Valle Isarco's terroir in the wine cellar. For this reason, he relies on gentle processing of the grapes.
Andreas Huber
Via Michael Pacher 1
39040 Novacella/Varna
wein@no-spam.pacherhof.no-spam.com
Tel. +39 335 7543227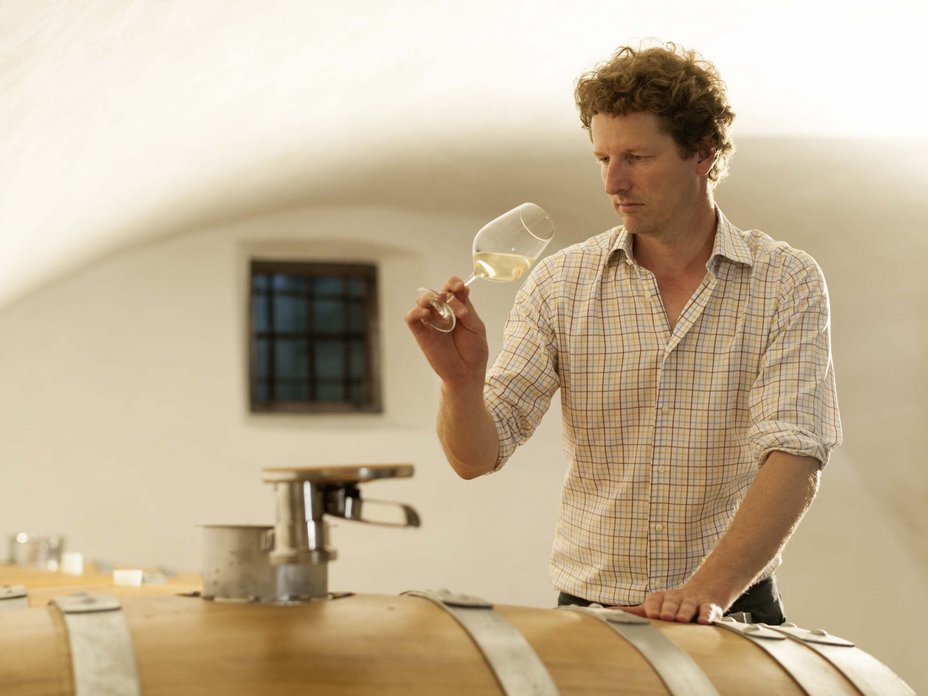 Most recently, winemaker Andreas Huber impressed us with a true rarity. For his Private Cuvée, Kerner, Riesling, Sauvignon, and Grüner Veltliner are harvested by hand, fermented according to various methods, and then blended to a harmonious whole. The final product is characterised by a bouquet of elderberry, peach, pepper and delights with its intense saltiness and multi-layered taste.

One of the wines that South Tyrol is most known for: Our Gewürztraminer is reminiscent of the scent of roses and ripe tropical fruits, is fine and elegant on the palate, and leaves you with a pleasant bitter note in the finish.

Vines that are over 40 years old, vinification in oak barrels for eight months: The Sylvaner with its strong character impresses with a smoky note, paired with scents of exotic fruits and pronounced minerality. An exceptionally intense wine.

A noble wine with beautifully balanced acidity and a mineral finish, elegant, harmonious structure with notes of peach, pear, and citrus – well chilled, our Riesling is a wonderfully refreshing treat.

In the tradition of our father Josef Huber: Our full-bodied, fruity, and fresh Kerner has enjoyed great popularity for many years. It is pleasantly aromatic and fruity with hints of white peach and grapefruit.
Aged exclusively in large wooden barrels, our Pinot Grigio impresses with fruity notes of apple, Williams pear, and almond. It is an excellent accompaniment to dishes with strong flavours, such as Italian osso buco, South Tyrolean Schlutzkrapfen, mushroom dishes, and cheese.

Grown on mica slate, paragneiss, and quartzite, Grüner Veltliner is characterised by its bright, straw-yellow colour with greenish reflections. On the nose, it is slightly spicy with notes of herbs and white pepper, on the palate, it is aromatic and fresh.

Perfect with a traditional "Brettljause" snack, asparagus, fish, or as an aperitif: Our Sylvaner with its notes of tropical fruit such as pineapple and banana is a wonderfully dry, elegant wine. It is aged and refined for up to six months on fine yeast in steel tanks and in large wooden barrels.

The vines of the Müller Thurgau variety at the Pacherhof are up to 39 years old – they are our oldest vines. Fermentation takes place in stainless-steel tanks at a controlled low temperature. This results in a young, dry white wine with characteristic light notes of muscat.
Andreas Huber inherited a fine nose and the good instincts for wine from his father and great-grandfather. With his training at the Veitshöchheim wine school near Würzburg, he followed the family tradition and subsequently took over our historic wine cellars. His great-grandfather Josef Huber was a wine pioneer who undertook numerous exploratory trips and came to the realisation that Sylvaner, Pinot Grigio, and Gewürztraminer were the most suitable varieties for the soils and partly steep slopes of Valle Isarco/Eisacktal. In 1970, the grandson of the legendary wine pioneer, also named Josef Huber, took over the farm. He was the first to plant the Kerner vine in Valle Isarco/Eisacktal in 1973. Even today, these wines are the flagship of the Pacherhof and the entire Valle Isarco/Eisacktal winegrowing industry.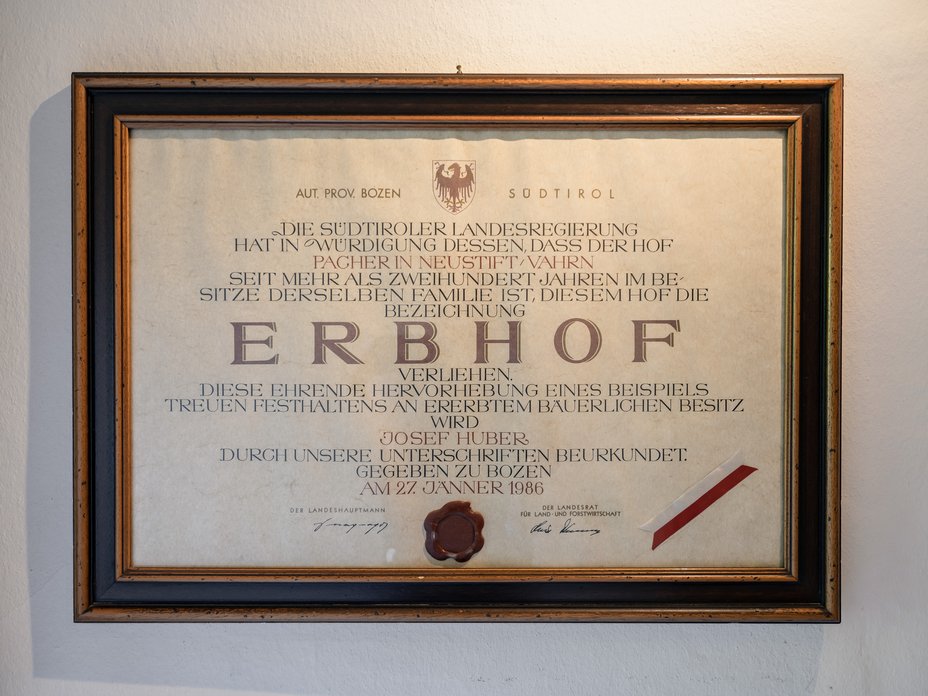 The spirit of numerous ancestors of the Pacher and Huber winegrowing families drifts within the centuries-old walls of our historic wine cellars. In the recent past, Andreas' father Josef pressed the grapes here with his brother Willi on old wooden wine presses, and the resulting wine was expertly sampled in the vaulted cellar. Records of the grape harvest at the Pacherhof go back to 1142 – in our affiliated wine hotel in South Tyrol we keep this tradition of viticulture and hospitality alive.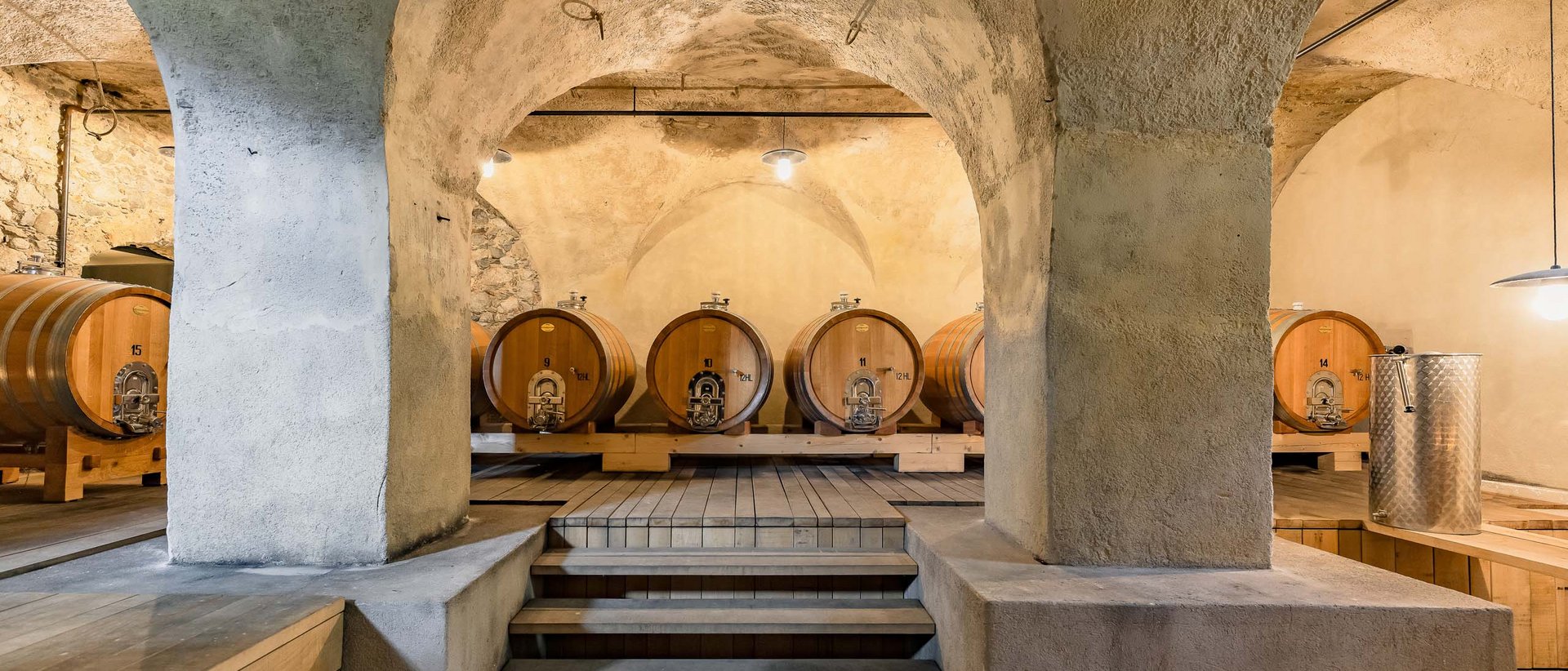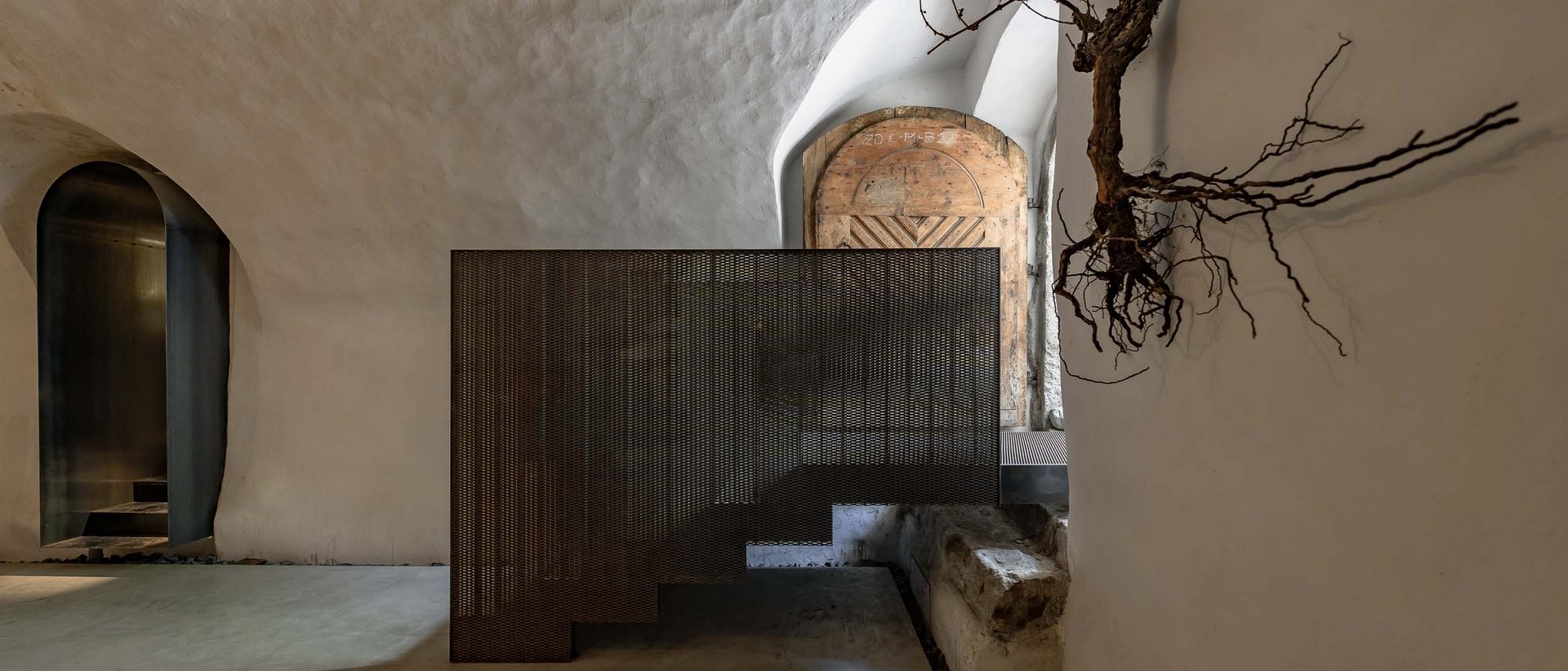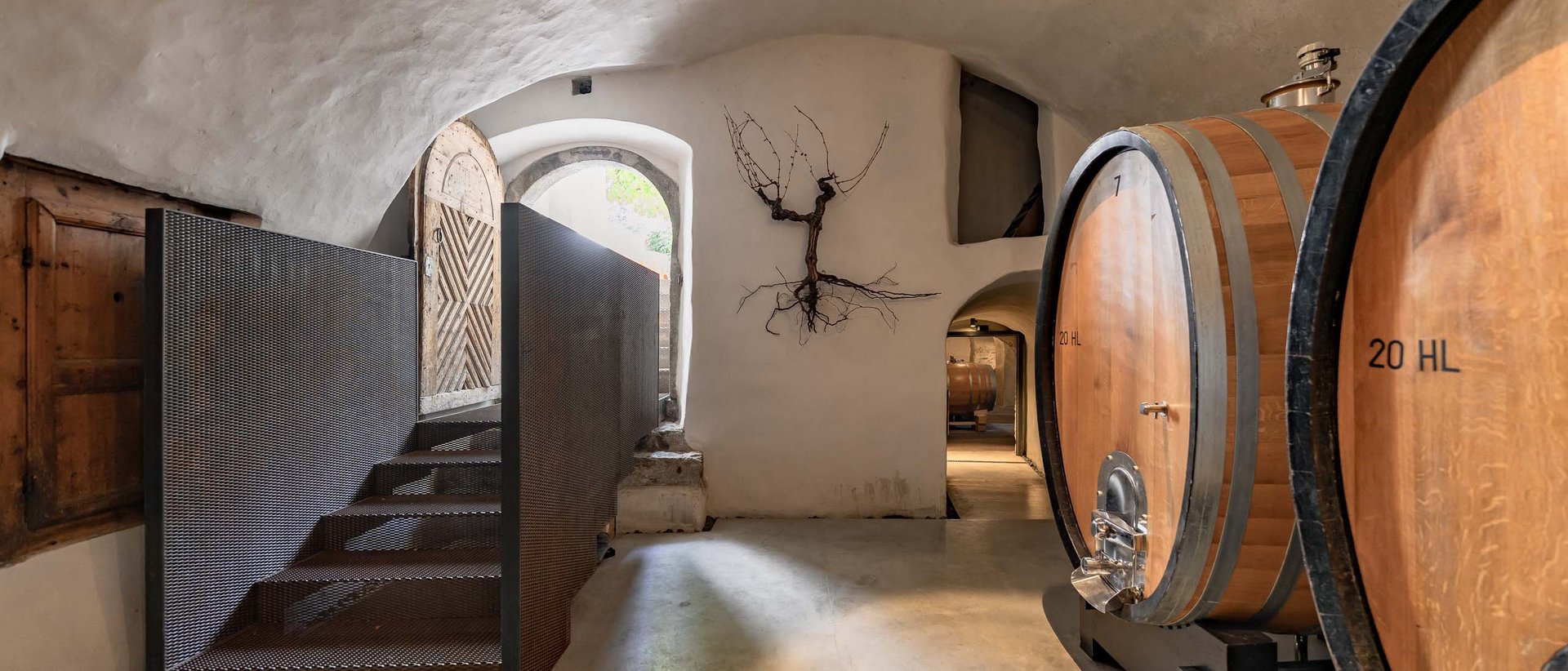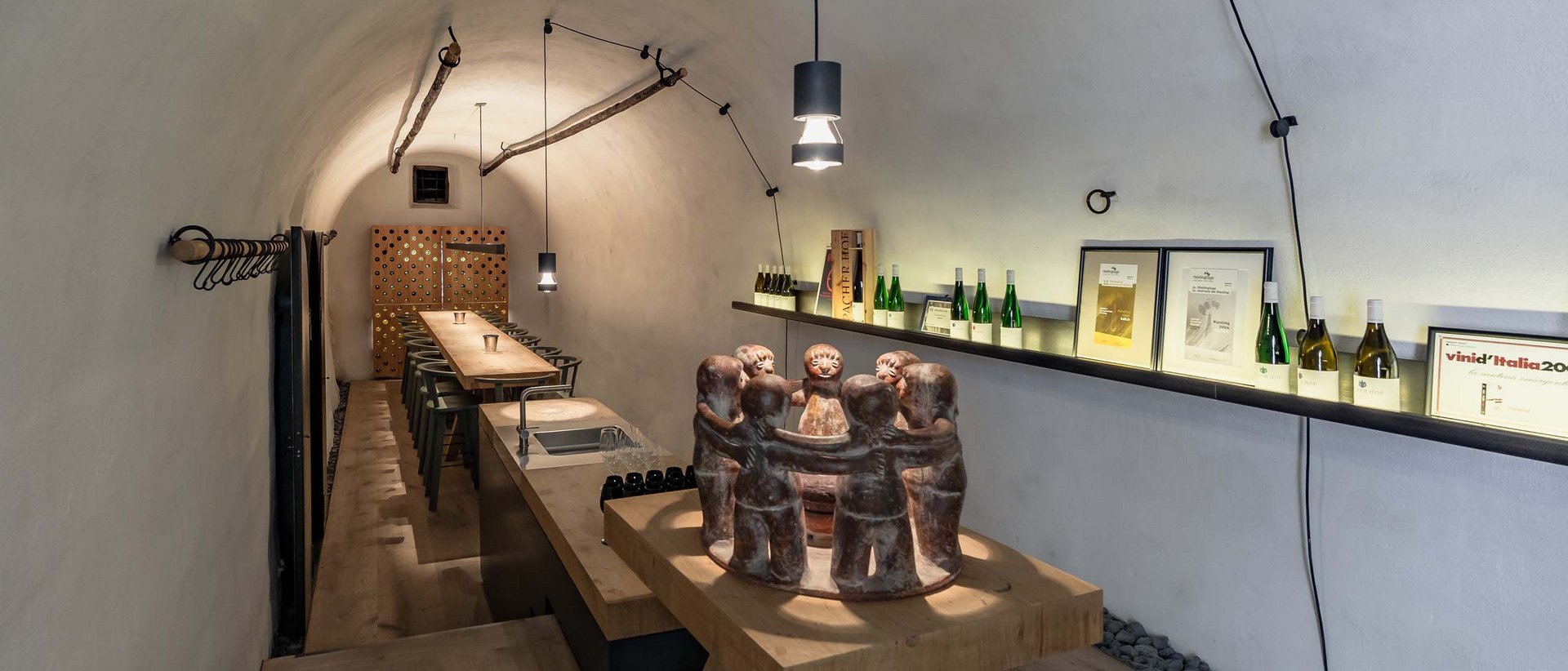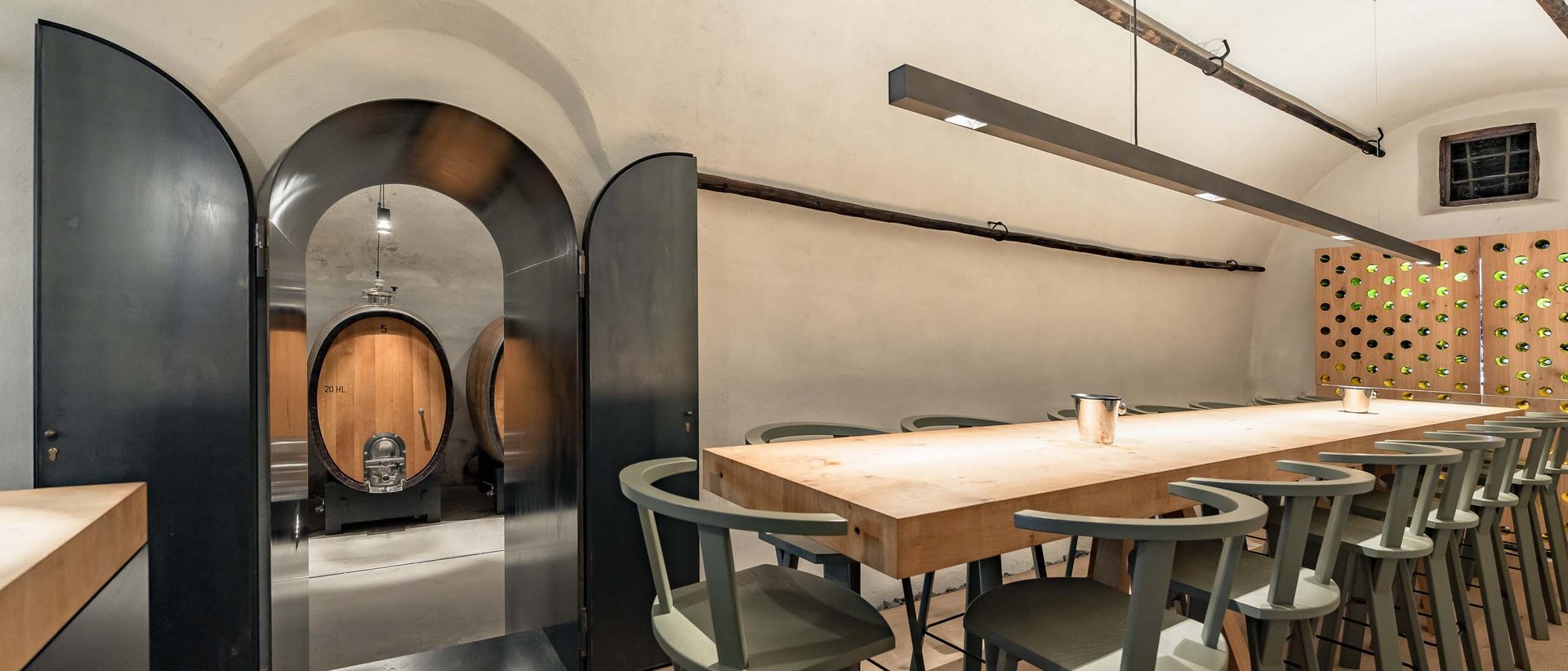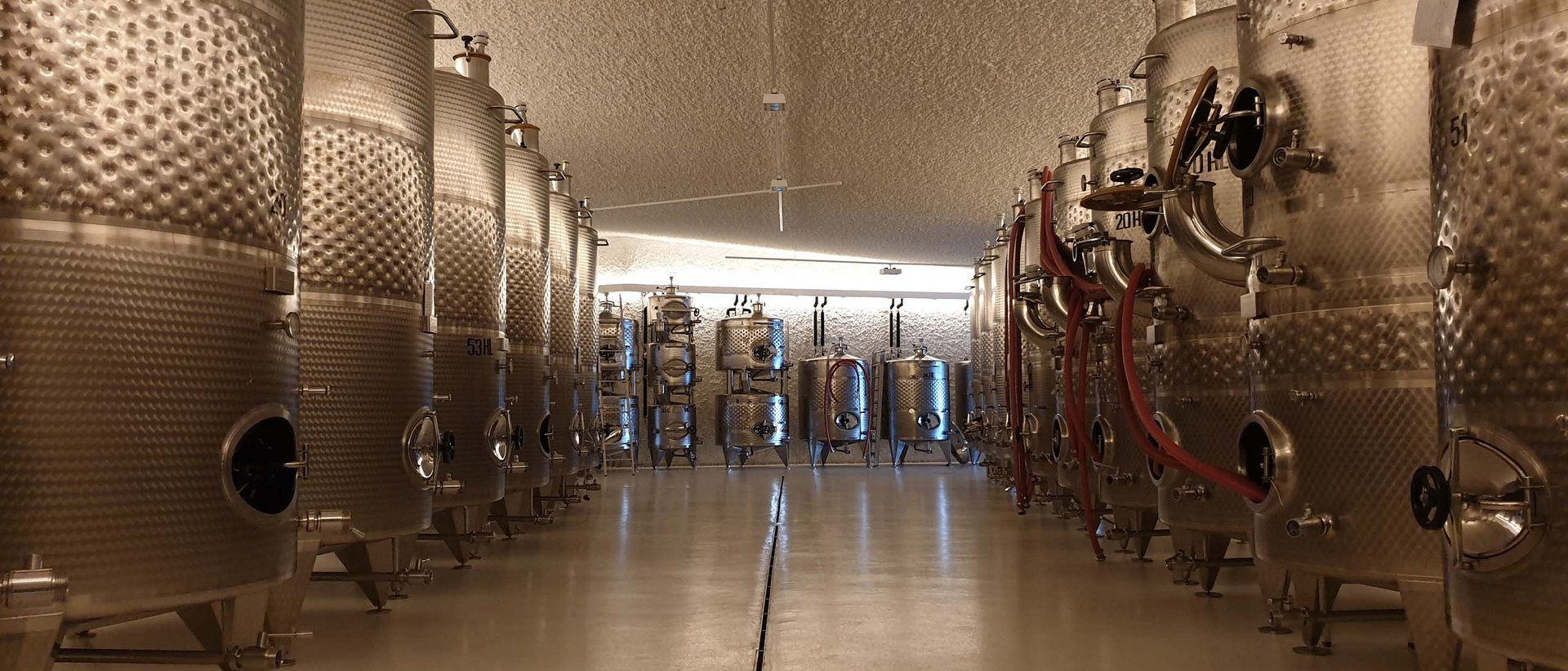 Visit our historic wine cellars!
On our guided tours during your holiday in Brixen you will gain insights into our cellars and learn many a secret of wine refinement.