Hotel in Brixen with pool: relaxation with a view
What makes our hotel in Brixen with pool so special: blissful moments of relaxation in harmony with nature. Our ancestors definitely knew what a special place they chose for their farmstead. Today, our Pacherhof is a stunningly beautiful haven of relaxation in the middle of the vineyards, which we have carefully led into the future and adorned with two pools and two saunas. All in the spirit of mindful luxury.
You have the choice: indoor and outdoor pool
In our hotel with outdoor pool your gaze can swim lengths across the landscape – surrounded by a lush green lawn, where you can consciously fill up on sunshine and listen to the silence of nature. In addition, the hotel has an indoor pool, also with a view, perfect for moments of relaxation and recreation on cooler days.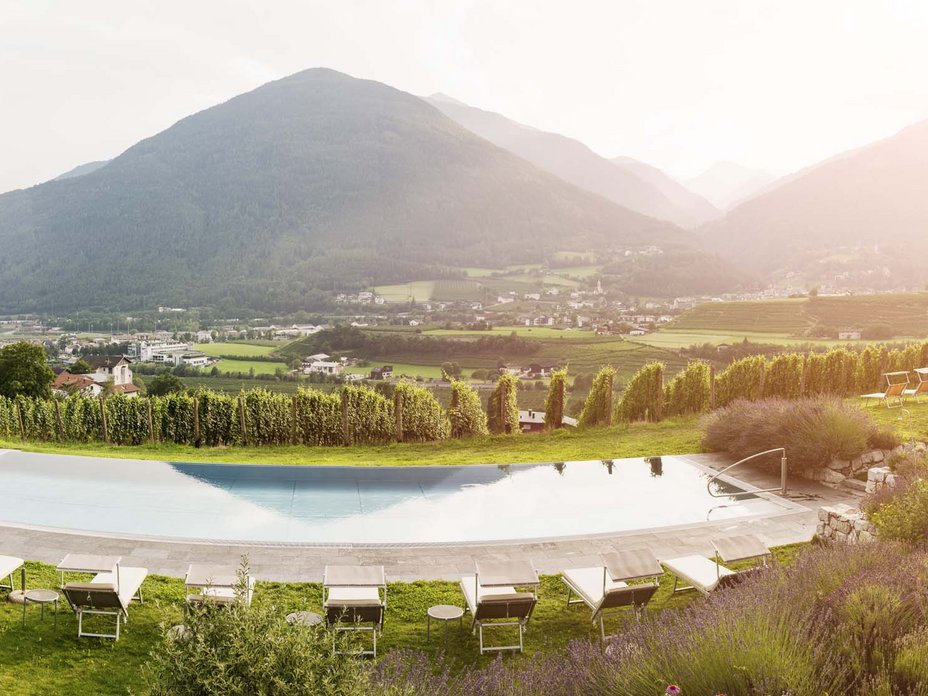 Adults-only spa: discover your most natural side
The highlight of our hotel in Brixen with pool hides on the ground floor: a spa area reserved exclusively for adults from the age of 14. Here you'll find deep relaxation in two saunas – a Finnish sauna with high temperature and low humidity, and a traditional steam bath for a gentle sauna experience. Free yourself of your clothes, leave everyday life far behind you, and immerse yourself completely in an experience of mindful relaxation in our hotel in Brixen with pool. Your body and mind will thank you.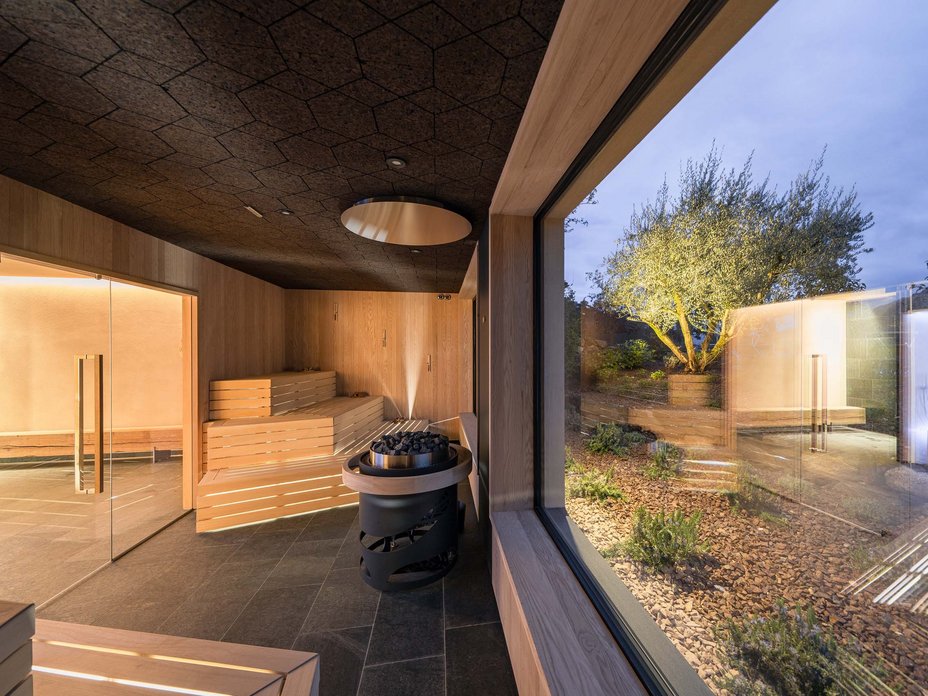 Move between mindfulness and stimulation. Stay in the moment. Let the water embrace you. The outdoor pool of our hotel in Brixen is filled with salt water and does not require any chlorine. Both the indoor and outdoor pool are pleasantly heated all year round, so that you can experience wonderful relaxation between the vines and hills at any time of year. Treat yourself to something truly special: wellness at the winery!