With its natural characteristics, Valle Isarco/Eisacktal offers the best conditions for elegant white wines with character. The soil in this region is characterised by mineral-rich, sandy gravel that gives the Pacherhof wines their typical minerality. More hours of sunshine than elsewhere and good aeration allow the grapes to flourish naturally and healthily. All our vineyards on the western slopes of Valle Isarco/Eisacktal, in Neustift and Elvas, benefit from this excellent exposure.
The climate in Brixen's valley basin is just perfect for white wines: Warm and sunny days alternate with crisp and cool nights. The soil with a high minerality and the striking temperature differences have an important effect on the grapes, especially at the time of ripening – the wines become particularly fruity, fresh, and juicy.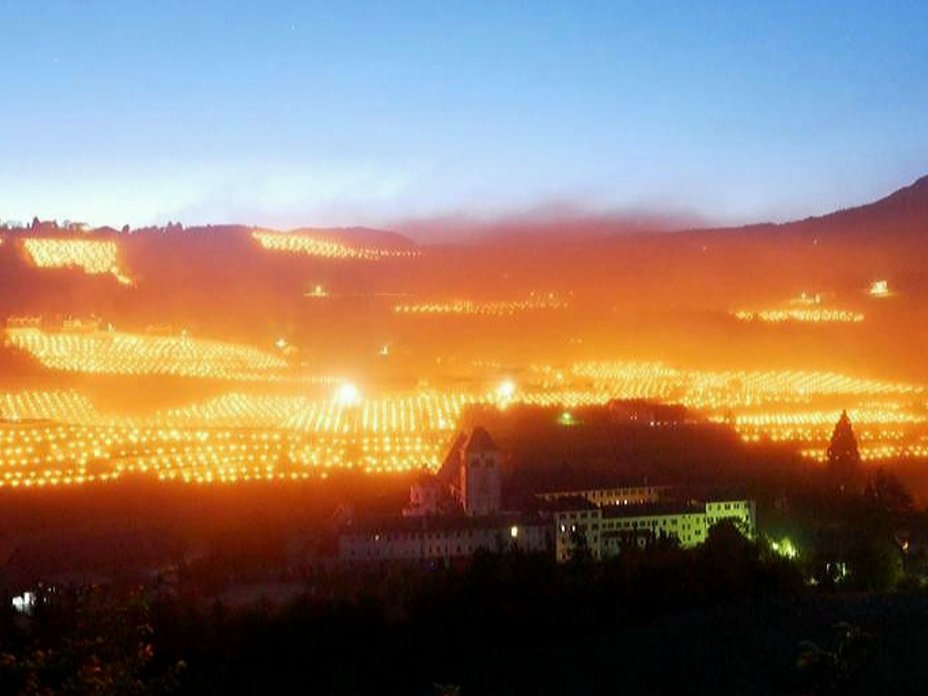 Refinement amidst walls from the 12th century
Wind and sun. Heat and cold. Sand and minerals. What nature bestows upon us comes into its own through expert ageing in our historic wine cellars.