Hotel in South Tyrol with half board: twice as good
The natural cuisine of our hotel in South Tyrol with half board enriches your holiday with fine and healthy delights from our kitchen and cellar. After a good night's sleep, our excellent breakfast buffet will lure you out of bed – and in the evening, we await you with an exquisite and healthy 4-course menu as well as our fine wines.
Selected breakfast delights
In the morning, we crown your experience of an overnight stay at a winery in South Tyrol with a varied and nature-based breakfast buffet – package-free and with an excellent selection of premium products from our region: home-made jams, fruit salad and fresh healthy juices with natural delicacies from our very own garden, an assortment of natural teas, various mueslis and grains, milk and yoghurt from mountain farms, cheese, meat products, ham, bacon, South Tyrolean Speck, oven-fresh bread rolls, fresh eggs, home-made cakes, and so much more – all regional and seasonal. On days with good weather and mild temperatures, you get to enjoy your sumptuous breakfast on the panoramic terrace of our Vinum Hotel in South Tyrol with half board.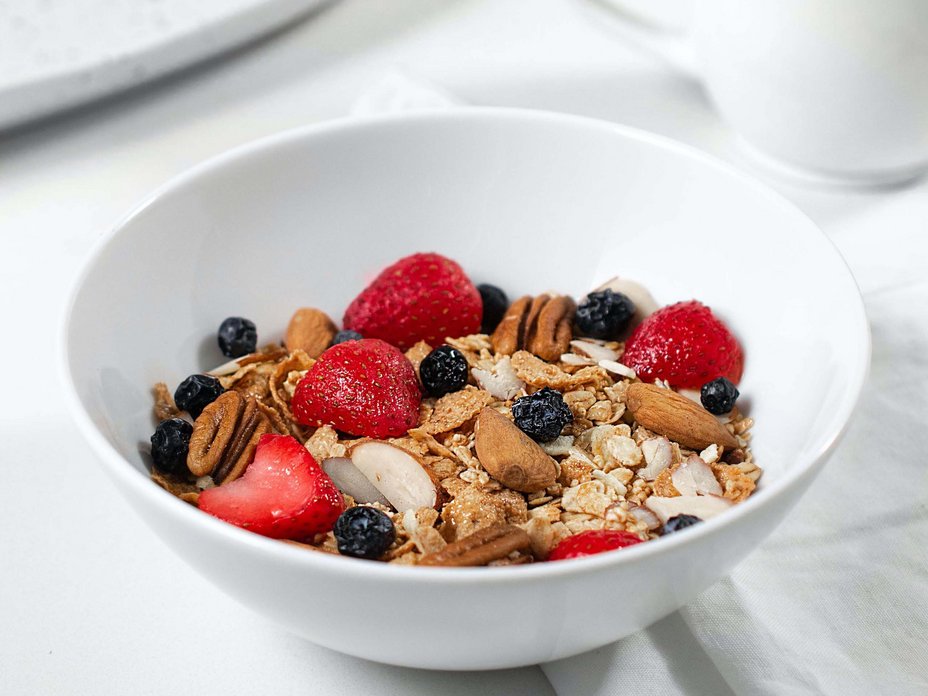 Natural half board in South Tyrol
The evenings at our hotel in South Tyrol with half board are a true delight: Artfully arranged plates that feature the best that nature has to offer in the respective season are carefully prepared and lovingly served to offer you a truly special and healthy 4-course evening menu. Fresh herbs and crunchy vegetables from our own garden give the dishes their special, natural flavours. You will also find a selection of seasonal salads at the buffet. An exquisite smell fills the air, the rustic, panelled parlours radiate comfort and tranquillity, and the right drop of wine from our wine hotel in South Tyrol rounds off your indulgent experience.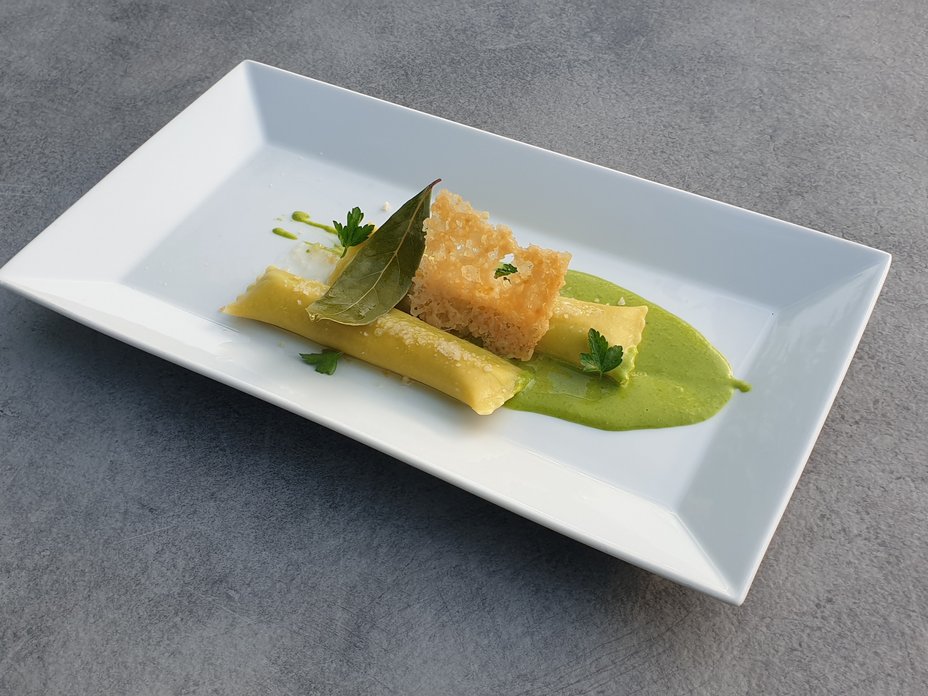 A pure mountain delight: water
Water is life, vitality, and quality of life: That's why at the Pacherhof, you get to enjoy revitalised Grander water throughout the entire premises – always fresh from the tap and without any unnecessary packaging. This is how we lead a sustainable life in this area as well. Experience the Pacherhof and South Tyrol: half-board offers for your advantageous and unforgettable holidays await you.