Hotel near Brixen: your stay at the Pacherhof
Over 1,000 years of wine tradition. A tremendous historical legacy. An organically grown place with soul steeped in history. Anyone who stays at our hotel near Brixen feels the special atmosphere that surrounds it. To preserve it and to fill the Pacherhof with life is our mission and our responsibility. Welcoming you is our passion.
The Pacherhof has been in family hands for centuries – and we stand in awe of what our ancestors left us. That's why we keep asking ourselves: What is the Pacherhof – for you, for us? How can we preserve the special ambience that characterises our winery and hotel near Brixen, while at the same time combining the past and present?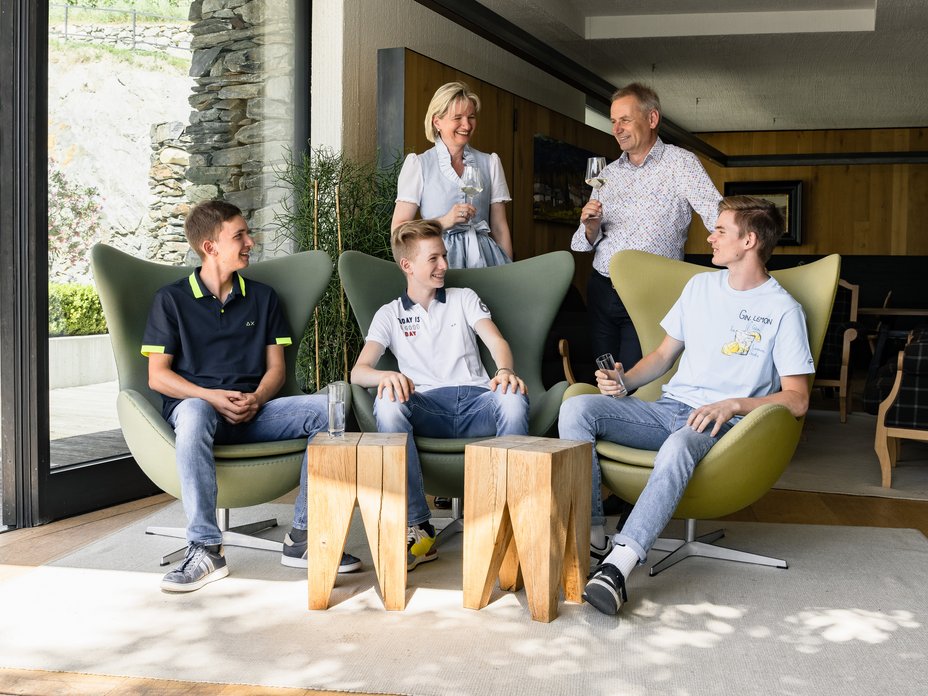 Tradition, authenticity, and premium quality
That is why we have devised and implemented a sustainable, careful concept for our Vinum Hotel near Brixen, which does justice to the character of the Pacherhof:
This makes the Pacherhof hotel and winery a wonderful Alpine retreat for you – a place with character that lets you experience wine, relaxation, and adventure. Discover it for yourself during your overnight stay at the winery in South Tyrol.
The farmstead of the Pacherhof near Brixen was already mentioned in documents before 1142, which is when the neighbouring Neustift monastery was founded. Our winery has always been a meeting place for travellers from all lands – and this tradition lives on in our hotel near Brixen. And that is exactly why we are wholeheartedly involved when it comes to sustainability. Because your holiday region is our home and we want to preserve it for future generations of locals and guests.